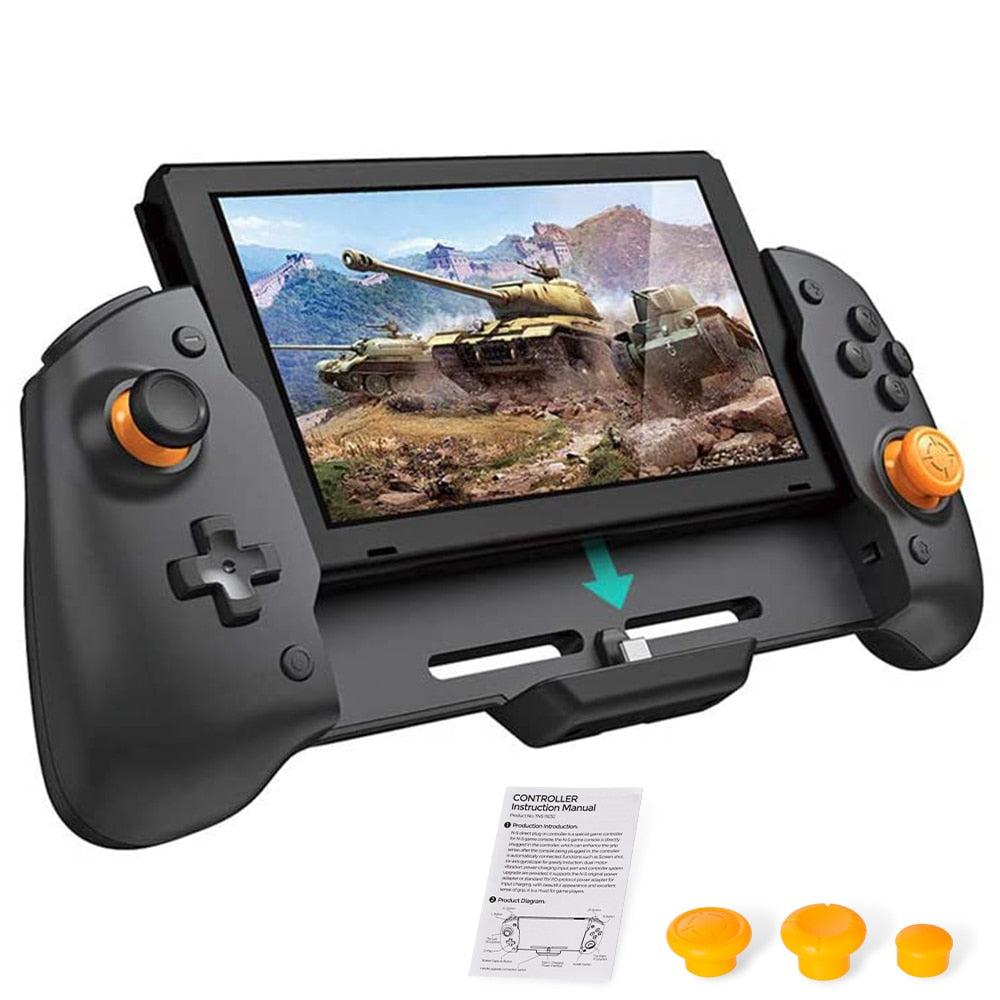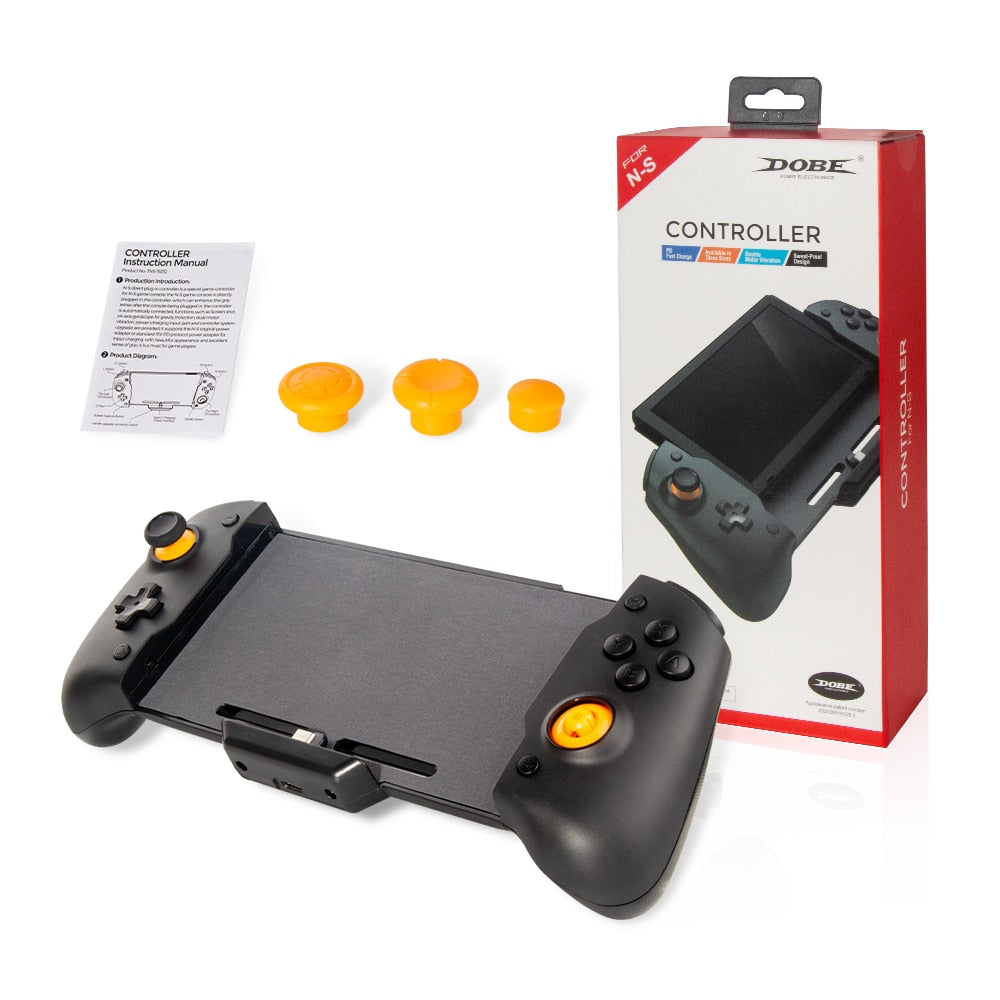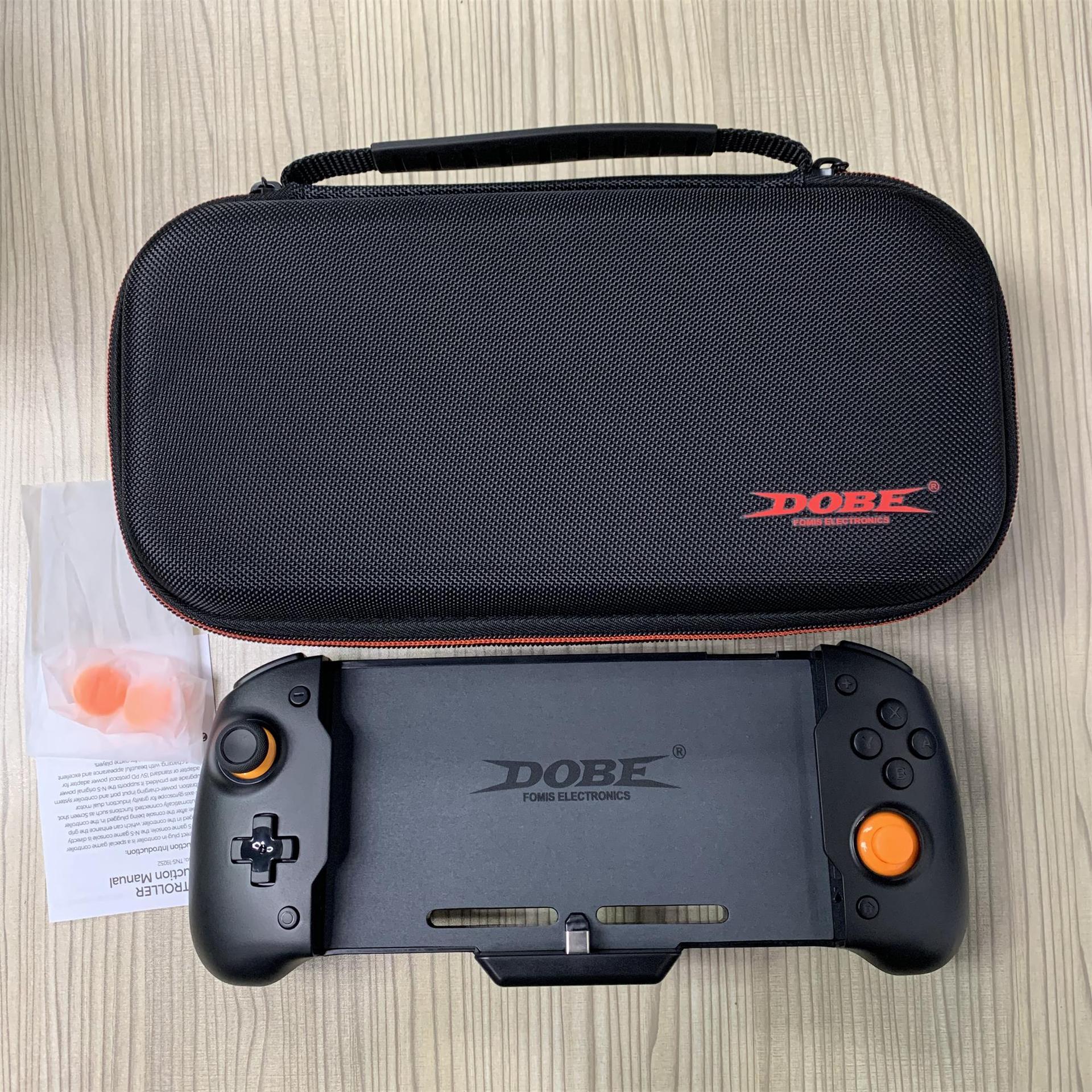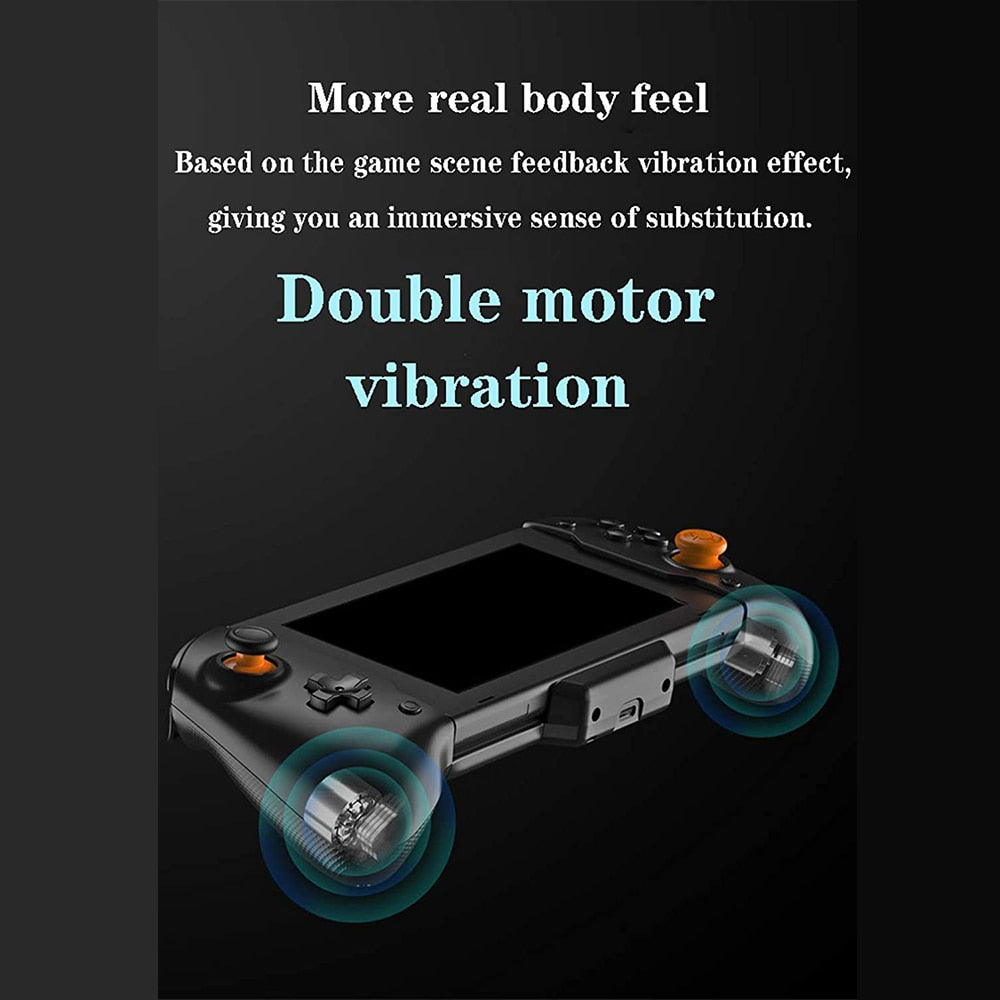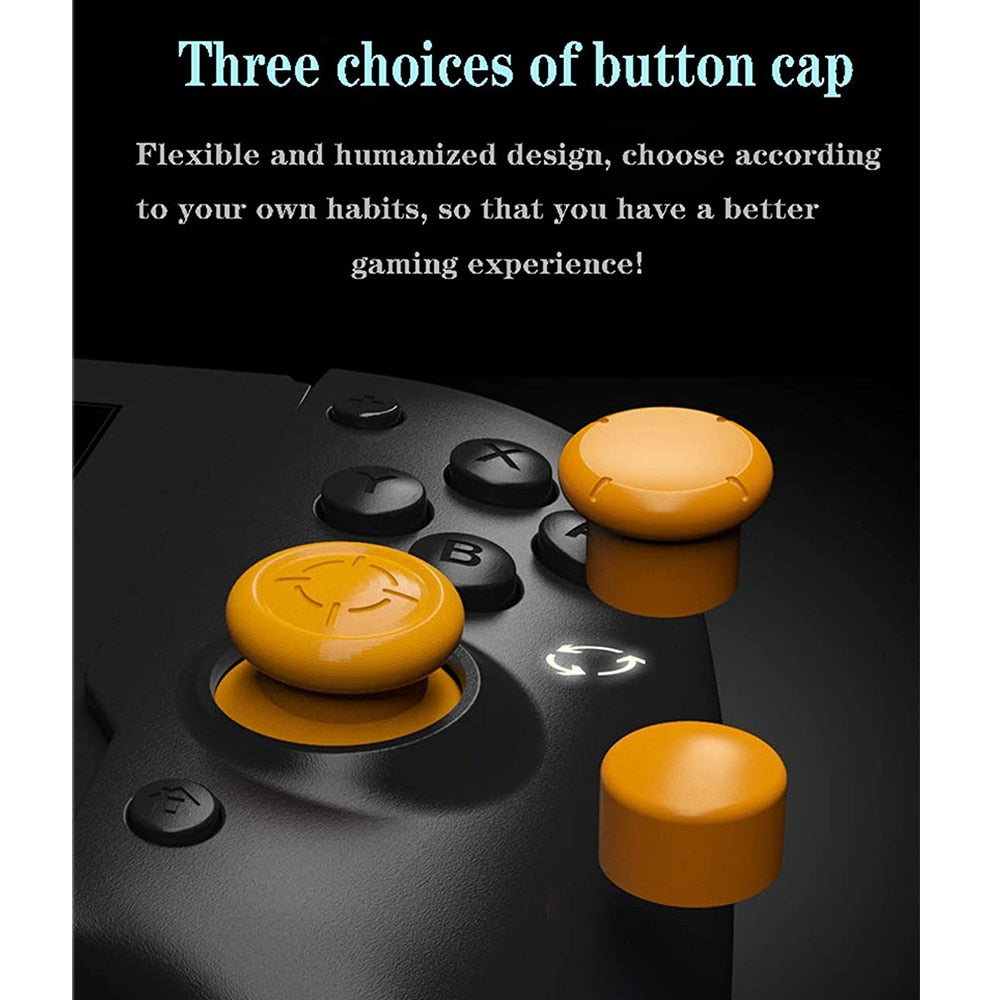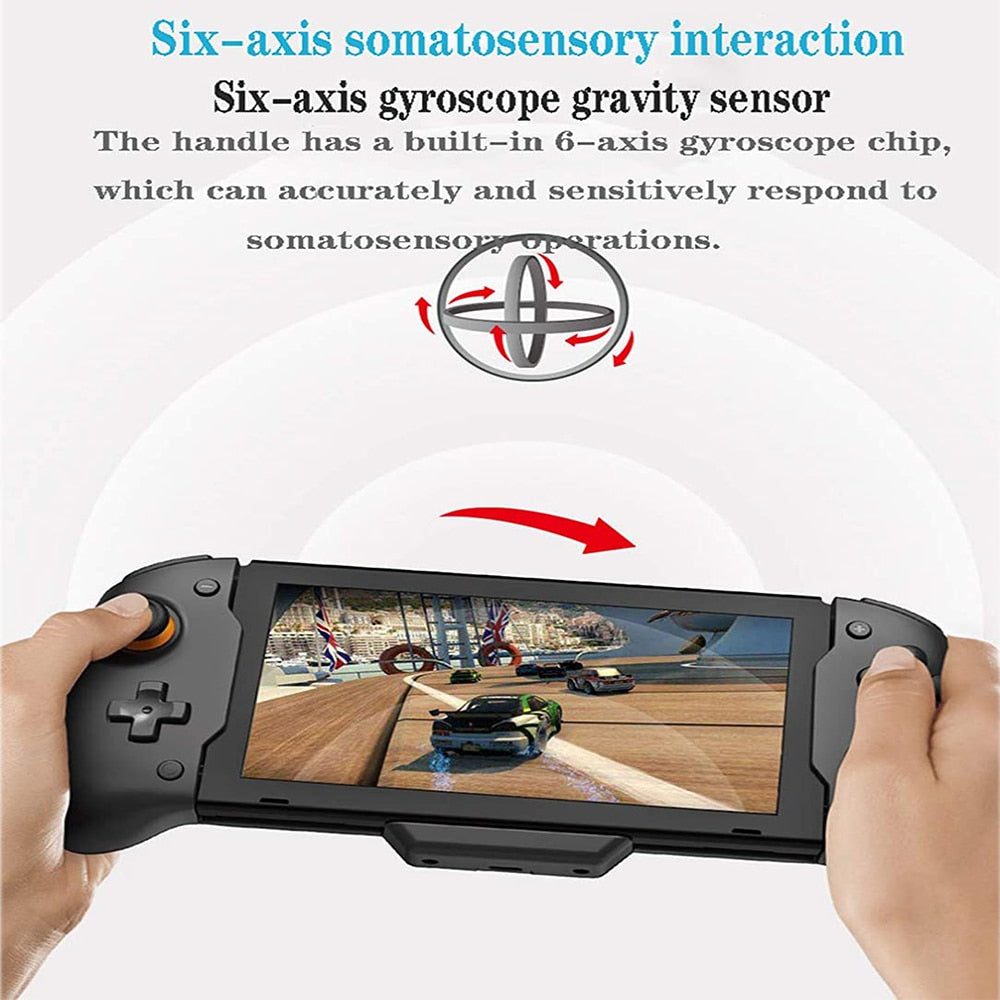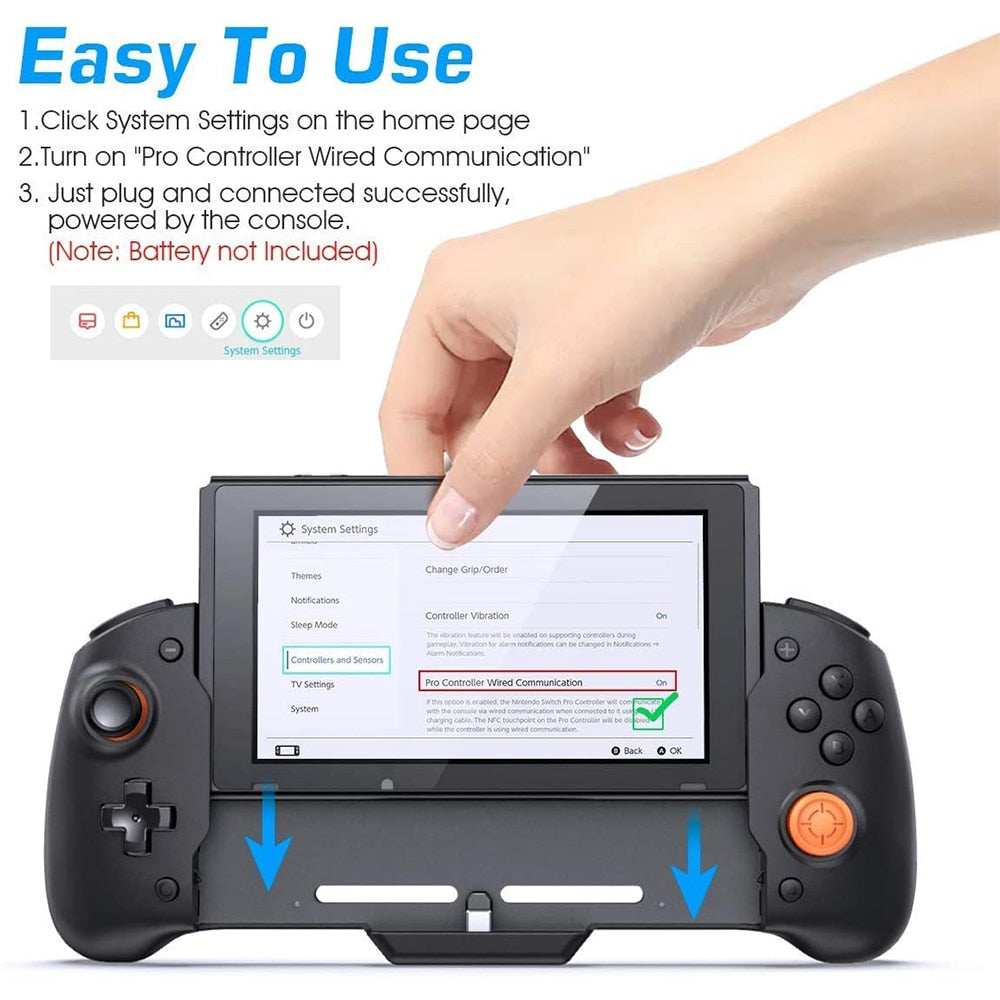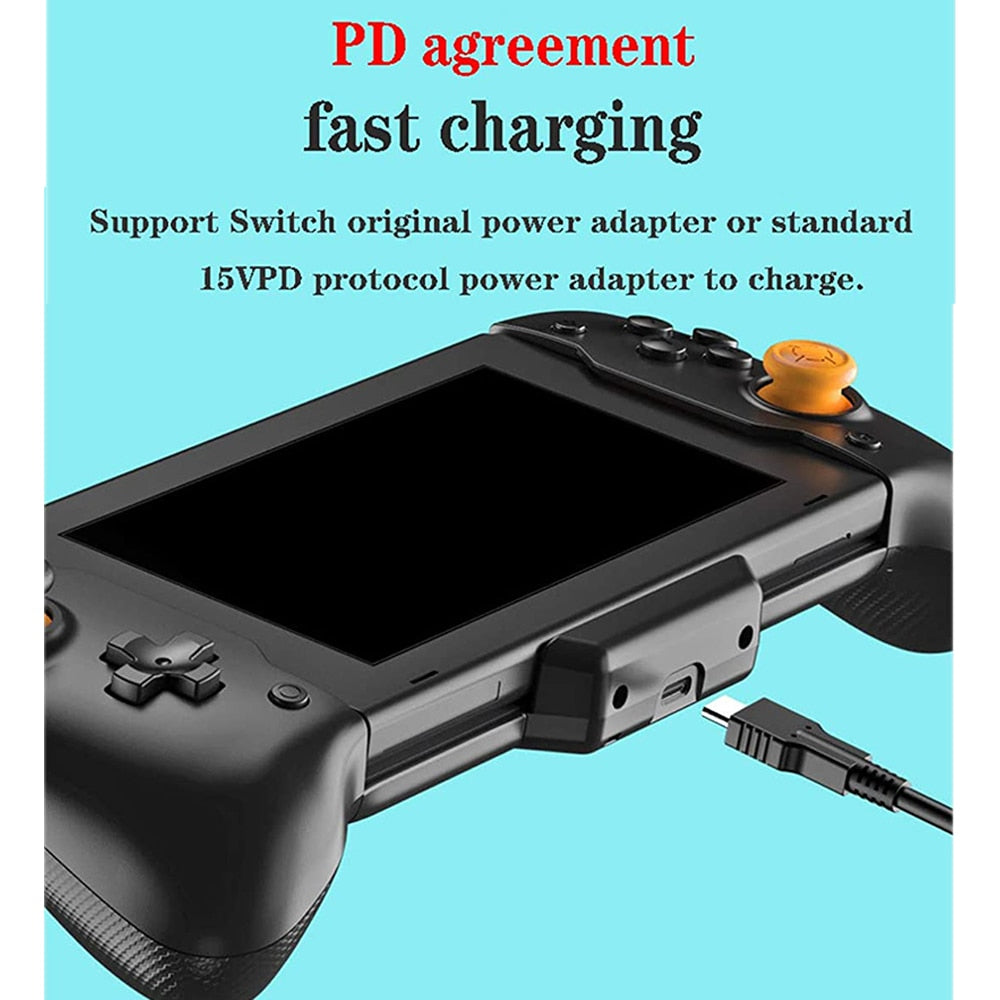 Share
Type: Gamepads
Trigger Button Type: Non-Linear
Package: Yes
Model Number: TNS-19252
Feature 4: Avaliable in Three Sizes
Feature 3: Sweat-Proof Design
Feature 2: PD Fast Charge
Feature 1: Curved grip for comfortable grip
Compatible Nintendo Model: Nintendo Switch
Compatible Brand/Model: Nintendo
Certification: CE
Brand Name: Upingzi
For N-Switch Handle Controller Grip Console Gamepad Plug PD Fast Charge Double Motor Vibration Built-in 6-Axis Gyro Sweat-Proof Design
1. 【Installation method】: Before installation, open the Switch game console and enter the settings menu, find the ''Handle and Sensor'' setting item, and set the ''Pro handle wired connection'' to ''ON''

2. 【Automatic connection】: The Swi tch grip handle is a dedicated game handle for the Switch game console; the Nintendo Switch game console is directly installed on the grip handle to enhance the grip. After inserting the game console, the handle automatically connects successfully; (only Applies to Switch console). More realistic body feeling: reflect the vibration effect according to the game scene, which will give you an immersive alternative feeling.

3. Equipped with screen capture button, six-axis gyroscope gravity sensor, dual motor vibration, power charging input interface, handle system upgrade and other functions;

4. 【Fast charging】: adopts Type c interface design, supports Swi tch game console while charging while playing games, supports Switch original power adapter or standard 15V PD protocol power adapter input charging;

5. 【E-sports-grade 3D joystick】: ergonomics, beautiful appearance, beautiful structure, excellent grip, continuous direction output and light-sensitive steering, which are the prerequisites for your success in the game
Very good product, only 7 days delivery to UK and is very comfortable. It is hard to get used to it if you have used normal joycons all the time, but after a while, I got very used to them and they made me much better at playing games. Much better alternative to joycons or Hori Split Pad Pro, although you do have to recalibrate the control sticks as they come with misaligned control sticks! Overall, I would definitely recommend this, although do be warned, they don't have back buttons like the Nexigo Gripcon.
Very good control. Comfortable in the footprint and ready connection with the device. Arrived in a very fast time in Brazil. I recommend the product and the agile seller.
The product is of high quality. I tried it with a friend's SWITCH and it's great. Unfortunately, I have the OLED SWITCH and it doesn't work for me.
The product is very good quality, the package arrived a little bit hit the box, but the product works perfect 100% recommended...
Let customers speak for us